The Kona Hospital Foundation values our dedicated team of volunteers because they understand the importance of supporting healthcare in our community. Each has his or her own reason for volunteering, but they all work toward the same goal: to help the Kona Hospital Foundation and Kona Community Hospital raise the level of healthcare in West Hawaii.
We are grateful for their commitment and energy!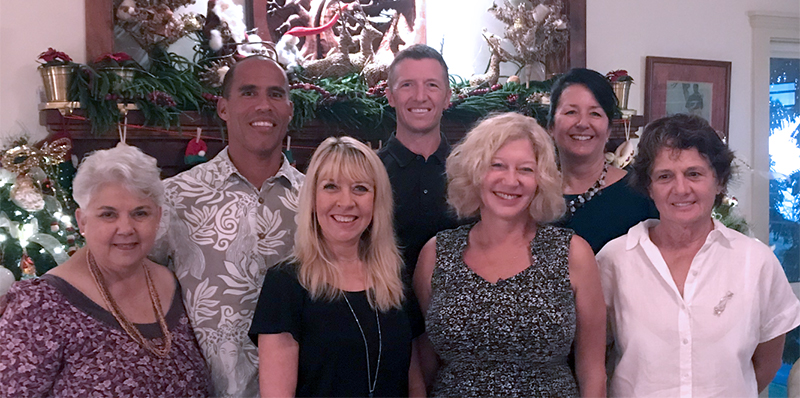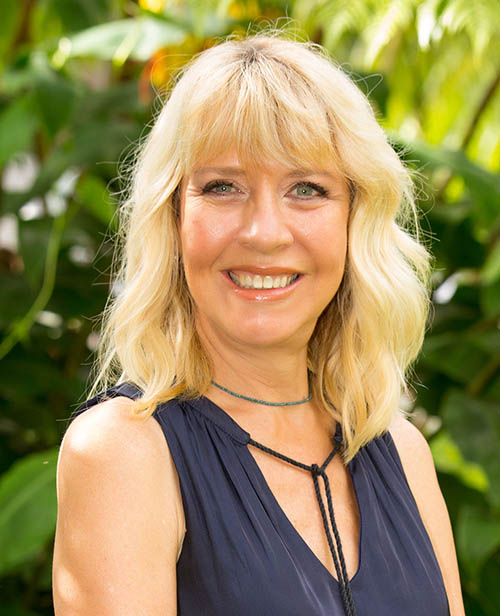 Donna Hiranaka
Chair
Donna was raised in Wisconsin and has been a Kona resident since 1979. She is community minded and has been involved in many non-profit organizations and served on many boards throughout the years. She is actively involved in Rotary International and is the past Assistant District Governor for Hawaii West.
As a member of the Rotary Club of Kona Mauka (past president), she participates in many community projects and helps to raise funds for local and global projects, including scholarships for our Kona graduating seniors. She is the Marketing Director for her husband's medical practice and coordinator of the Hawaii Interactive Peer Practicum; a study club for the continuing education of many top practitioners in the local dental community.
Prior to joining her husband's practice she was employed at Honaunau School for 22 years. Donna enjoys traveling, bicycling, reading, paddle surfing, and hiking with her husband and spending time with her family and new grandbaby.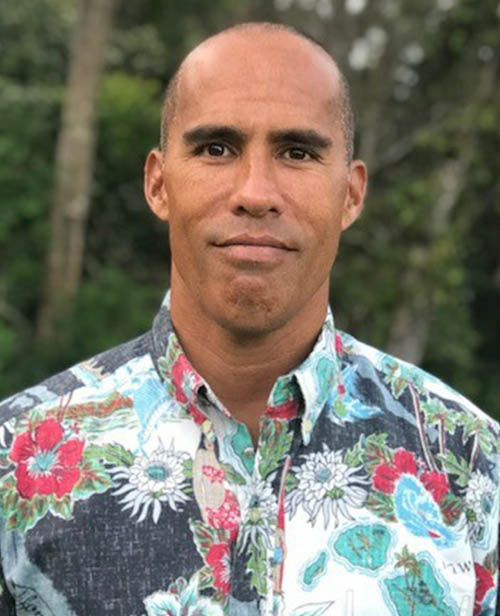 Jason "Ikaika" Hauanio
Vice Chair
Ikaika is a Vice-President and Associate Resident Director of the Kona office of Merrill Lynch. Ikaika advises clients on wealth accumulation, preservation and transfer through the creation of individually customized wealth management strategies. He started his career with Merrill Lynch in Honolulu and moved to Kona in 1998. Ikaika received his BBA and MBA in Finance from the University of Hawaii-Manoa. He also holds the designation of Certified Investment Management Analyst (CIMA®), and the Merrill Lynch internal designation of CFM.
Ikaika has been the past-president of the Rotary Club of Kona Mauka, past member of the NELHA board, and past member of the West Hawaii Advisory Committee. He is currently an Innovations Public Charter School Foundation Board member, Queen Liliuokalani Trust Advisory Committee Member and has been a member of the Kona-Kohala Chamber of Commerce since 2000.
He enjoys all types of ocean activities and spending time with his wife, Billie and three children.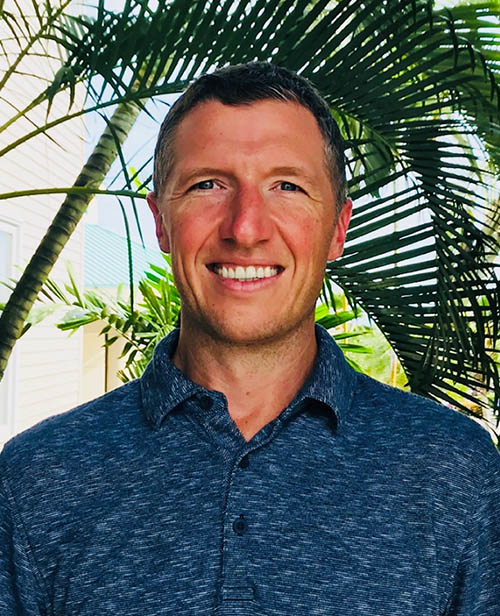 Adam Reugh
Treasurer
Adam is a Wealth Management Advisor with Tallus Capital Advisors, an independent registered investment advisor firm, where he specializes in portfolio management, financial planning, and employer-sponsored retirement plans. He is a CERTIFIED FINANCIAL PLANNER™ certificant with degrees in Economics and Political Science from the University of Washington in Seattle.
In addition to his involvement with the Kona Hospital Foundation, Adam serves as President of the Rotary Club of Kona Mauka, Trustee of the Kona Mauka Rotary Foundation, Financial Review Committee Member of the Kiwanis Club of Kailua-Kona, and he's a proud member of the Kona Crime Prevention Committee.
He enjoys traveling with his wife, Heather, and his hobbies include golf, fishing, and aviation.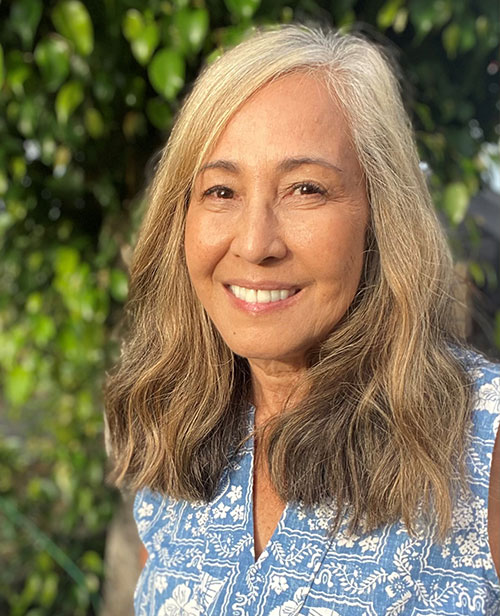 Beverly Maragos
Trustee
Beverly Maragos is Ali'i Builders Office Manager that supports the Project Team in day-to-day functioning through general office support, financial management, program and administrative support. With over 30 years of experience in professional office positions and a track record of strong performance in high-volume, high-pressure environments, Bev skillfully manages administrative duties for the company. As an Office Manager, Bev maintains a positive working environment through organization and support of team members. Her primary duties include bookkeeping, insurance billing, payroll and administrative support. Bev is a team player and seek ways to enhance services through supporting team members and the overall functioning of the company.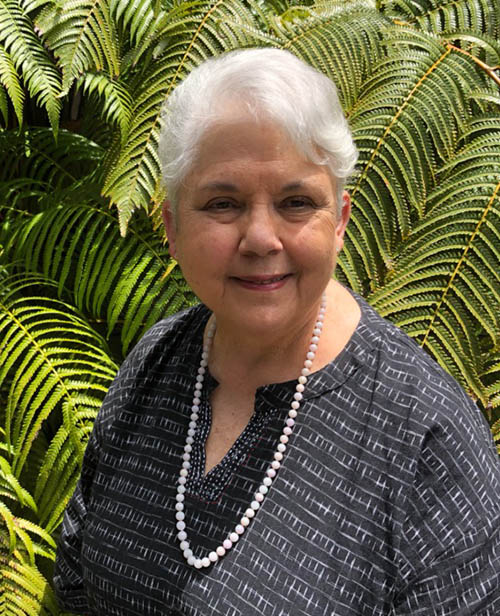 Judith-Ann Nakamaru
Trustee
Judi was born and raised in Bethlehem, Pennsylvania, graduating from Liberty High School. She attended Temple University School of Dental Hygiene in Philadelphia, Pennsylvania where she met her husband, Dr. Kent Nakamaru. They moved to Kealekekua, Hawaii in 1967 where she helped him set up the fourth dental practice in the community below the Kona Community Hospital. For a time she worked as the first private dental hygienist in West Hawaii.
Judi served on the Kona Community Chorus Board and then on the Kona Association for the Performing Arts board as a director and Vice President, on the Hawaii Preparatory Academy Ka Makani Boosters Board keeping track of the athlete's varsity letters for fifteen years. At one time, she held four International Game Fish Association world record marlin, ahi, and aku records.
She enjoys traveling, flower arranging, singing, reading, fishing, and spending time with her four children and grandchildren.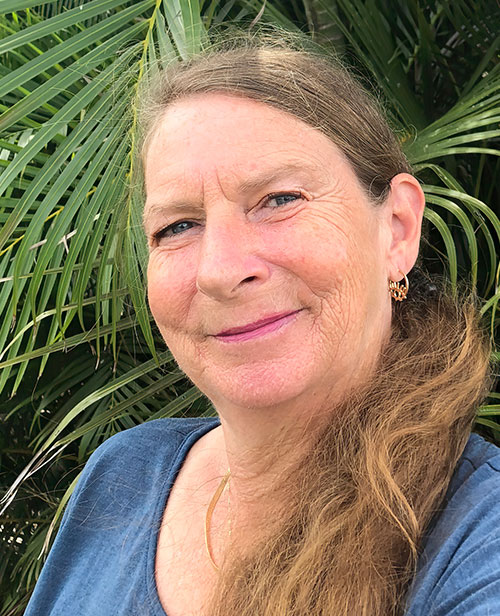 Laura Ruminski
Trustee
Laura has lived in Kona for over 30 years and is currently a reporter and photojournalist for West Hawaii Today.
Born and raised in Cleveland, Ohio she started a career in healthcare with durable medical equipment provider Foster Medical Corp. She left the DME field as Regional Customer Service VP overseeing 32 branch offices and serving as insurance liaison with carriers in four states to establish a peritoneal dialysis unit at University Hospitals.
After moving to Hawaii, Laura returned to her first love of photography and opened a photography studio in Kona. For 15 years Akamai Photo served the Kona community providing photography for schools, sports, luau, portraits and special occasions.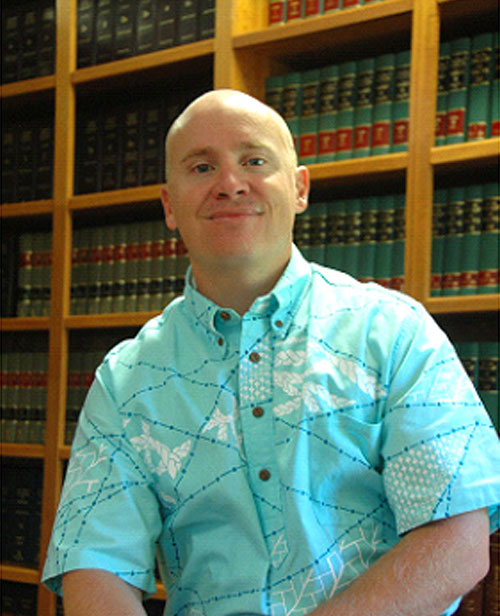 Peter S.R. Olson, Esq.
Trustee
Peter S.R. Olson is an attorney who handles a wide variety of matters, including: litigation (civil, family, and criminal), transactional, and business formation/advisement in Kona and Kamuela.
He was born and raised in South Kona on the Big Island of Hawai`i. He is the son of John L. Olson, founder of Olson & Sons. Peter has assisted his father at the firm since he was five years old.
Peter received his Juris Doctor and Environmental Law Certificate from Univerisity of Hawai`i at Manoa's William S. Richardson School of Law in 2005. After law school, he clerked for the Honorable Glenn S. Hara in the Third Circuit Court in Hilo.
Thereafter, Peter became a Deputy Public Defender for the State of Hawai`i. Peter has participated in 100s of Bench Trials and numerous Jury Trials with success.
He has been an avid outrigger canoe paddler since he was five years old. Mr. Olson's passion is paddling his one person outrigger canoe (OC1) down-wind in Hawai`i's channels. Mr. Olson is a veteran paddler of the `Alenuihaha (Hawai`i to Maui), Pailolo (Maui to Moloka`i), and Kaiwi (Moloka`i to O`ahu) channels. Peter S.R. Olson is also a life-long student of Hawaiian History, Language, and Environment.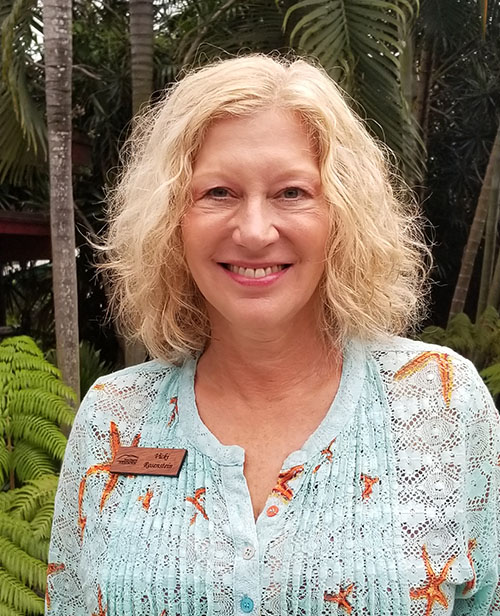 Vicki Rosenstein
Trustee
Vicki and her Husband, Alexander Rosenstein, MD, Orthopedic Surgeon, moved to the Big Island in late 2017, when Alexander was brought in by Ali'i Health Center to develop the Adult Reconstruction Joint Replacement Program for Kona Community Hospital. They've been married for 38 years and throughout the years Vicki has been an active member of Orthopedic Department and/or Hospital Foundation committees.
For several years in Laguna Beach, CA, she served on the South Coast Medical Center Winners Circle Ball Committee, an important fund-raising arm of the Medical Center Foundation. The Committee planned major community-wide events, which generated considerable charitable contributions for the Medical Center.
While in TX, Vicki served as President of the University of Texas Faculty Wives and Women Faculty (UTFWWF) from 2009 to 2011. UTFWWF was responsible for developing excellent programs that generated charitable contributions for the hospital and created medical school scholarships.
She is currently a member of other non-medical charitable organizations and has served on boards in various capacities over the years. While her background is non-medical, she's a business woman with years of experience in marketing, advertising, and sales. She's a licensed Real Estate Broker in California and Texas.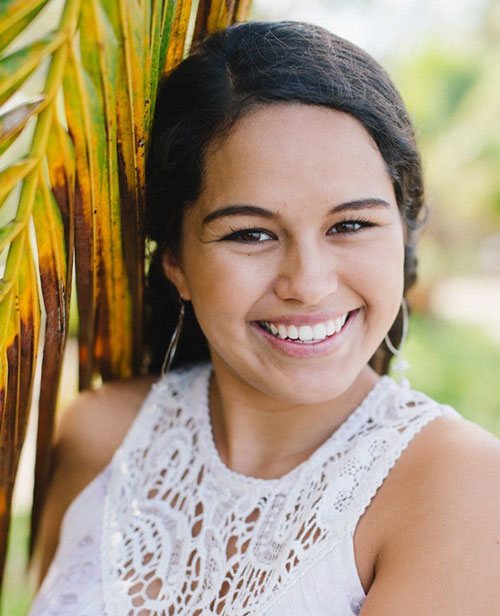 Kapii Alu
Business Operations and Marketing Coordinator
Kapii was born and raised in Kealakekua, Hawaii. She graduated from Ke Kula 'o 'Ehunuikaimalino in 2015 and went on to achieve her Bachelor's in Marketing from University of Hawaii at West Oahu. Kapii is currently working for her family business Ehu and Kai Adventures as a Guest Relations and Marketing Manager. With a passion for seeing our island community thrive, Kapii has recently taken the position as Business Operations and Marketing Coordinator at the Kona Hospital Foundation. This will enable her to see the awesome impacts members of our community can make within our healthcare system.
Kapii spends most of her free time with her daughter Eliza in the ocean, traveling, or with friends and family.