The Kona Hospital Foundation values our dedicated team of volunteers because they understand the importance of supporting healthcare in our community. Each has his or her own reason for volunteering, but they all work toward the same goal: to help the Kona Hospital Foundation and Kona Community Hospital raise the level of healthcare in West Hawaii.
We are grateful for their commitment and energy!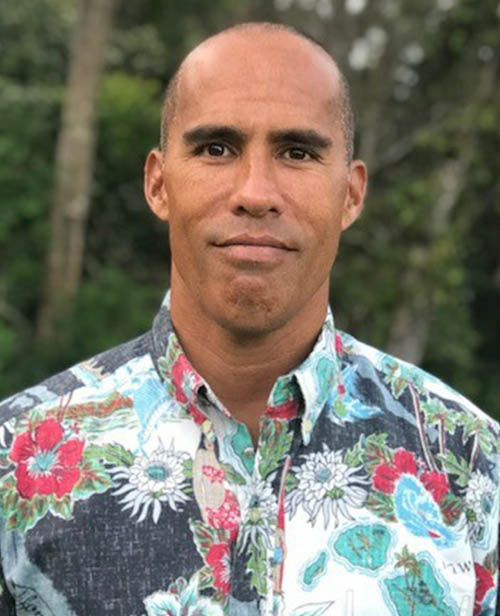 Jason "Ikaika" Hauanio
Chairperson
Ikaika is a Vice-President and Associate Resident Director of the Kona office of Merrill Lynch. Ikaika advises clients on wealth accumulation, preservation and transfer through the creation of individually customized wealth management strategies. He started his career with Merrill Lynch in Honolulu and moved to Kona in 1998. Ikaika received his BBA and MBA in Finance from the University of Hawaii-Manoa. He also holds the designation of Certified Investment Management Analyst (CIMA®), and the Merrill Lynch internal designation of CFM.
Ikaika has been the past-president of the Rotary Club of Kona Mauka, past member of the NELHA board, and past member of the West Hawaii Advisory Committee. He is currently an Innovations Public Charter School Foundation Board member, Queen Liliuokalani Trust Advisory Committee Member and has been a member of the Kona-Kohala Chamber of Commerce since 2000.
He enjoys all types of ocean activities and spending time with his wife, Billie and three children.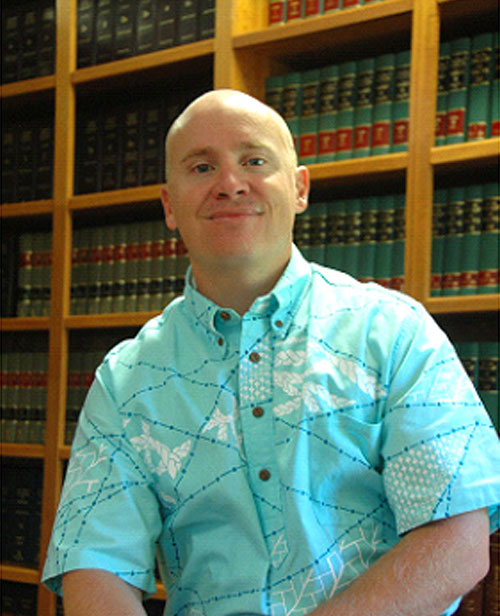 Peter S.R. Olson, Esq.
Vice-Chairperson
Peter S.R. Olson is an attorney who handles a wide variety of matters, including: litigation (civil, family, and criminal), transactional, and business formation/advisement in Kona and Kamuela.
He was born and raised in South Kona on the Big Island of Hawai`i. He is the son of John L. Olson, founder of Olson & Sons. Peter has assisted his father at the firm since he was five years old.
Peter received his Juris Doctor and Environmental Law Certificate from Univerisity of Hawai`i at Manoa's William S. Richardson School of Law in 2005. After law school, he clerked for the Honorable Glenn S. Hara in the Third Circuit Court in Hilo.
Thereafter, Peter became a Deputy Public Defender for the State of Hawai`i. Peter has participated in 100s of Bench Trials and numerous Jury Trials with success.
He has been an avid outrigger canoe paddler since he was five years old. Mr. Olson's passion is paddling his one person outrigger canoe (OC1) down-wind in Hawai`i's channels. Mr. Olson is a veteran paddler of the `Alenuihaha (Hawai`i to Maui), Pailolo (Maui to Moloka`i), and Kaiwi (Moloka`i to O`ahu) channels. Peter S.R. Olson is also a life-long student of Hawaiian History, Language, and Environment.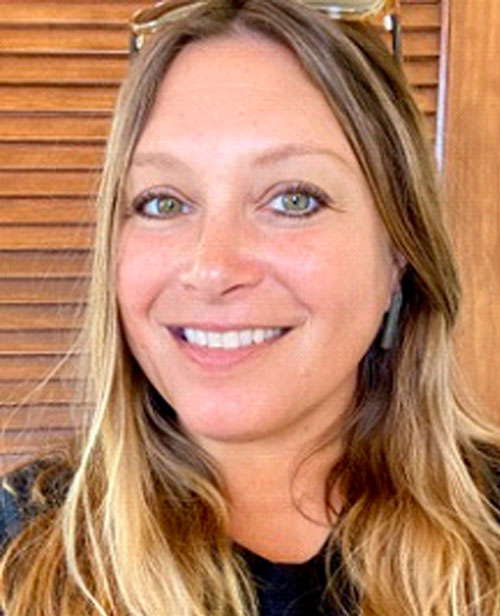 Priscilla Fiden
Trustee
Priscilla Fiden works remotely as the Associate Vice Provost and Chief of Staff for Stanford University's Digital Education office. She has worked for Stanford in a variety of roles in finance, human resources and capital/facilities planning since 2004.
Before joining the KCH Foundation Board, Priscilla worked with KCH Auxiliary board. She lives full-time in Holualoa with her husband and three dogs on a coffee farm.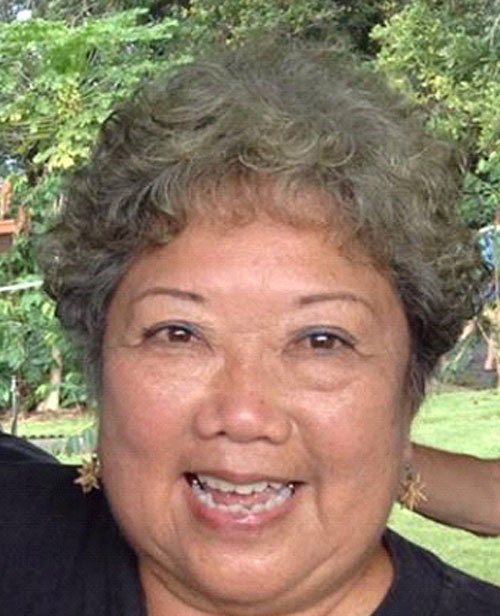 Jo Ann Iwane
Trustee
Jo Ann was born in the Kona Hospital in July of 1947. A graduate of Konawaena High School, Jo Ann received her Bachelor's degree in Education from Western Washington University and completed her Master's degree in Education at the University of Hawaii-Manoa.
As a life-long educator Jo Ann taught at 4 different public schools in Hawaii from 1970-2002: Maili Elementary, Kealakehe Elementary, Kahakai Elementary and Konawaena Elementary. She was also a teacher at the University of Hawaii-West Hawaii Campus and the Kona Adult Community School.
Jo Ann is a member of the Lifewater Church/Central Kona Union Church, Family Support Hawaii Board of Directors, Alpha Delta Kappa Honorary Teacher's Sorority, Hawaii State Teacher's Association, and the Kona Japanese Civic Association.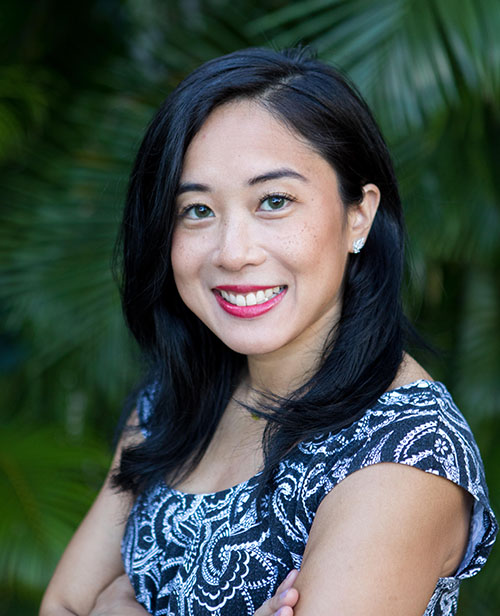 Mary Anne Meeson
Trustee
Mary Anne Meeson is a real estate investor and licensed real estate agent serving the Hawaiian Islands. She advises client needs when it comes to home buying and selling on the islands.
She was born and raised in Houston, Texas and graduated from Duchesne Academy of the Sacred Heart. She attended the University of Texas at Austin where she received her bachelor's degree in Advertising.
While living and working in New York City at 2 of the largest advertising conglomerates in the world, WPP and Omnicom, she met and fell in love with Wahiawa-born, Keaau-raised Dr Paul Norio Morton who currently works at Alii Health and Kona Community Hospital as their orthopedic surgeon. Several years later they are engaged and manage their time living in both Honolulu and Kona.
Her previous non-profit experience is with Habitat for Humanity and the Junior League of Honolulu as Communications Chair.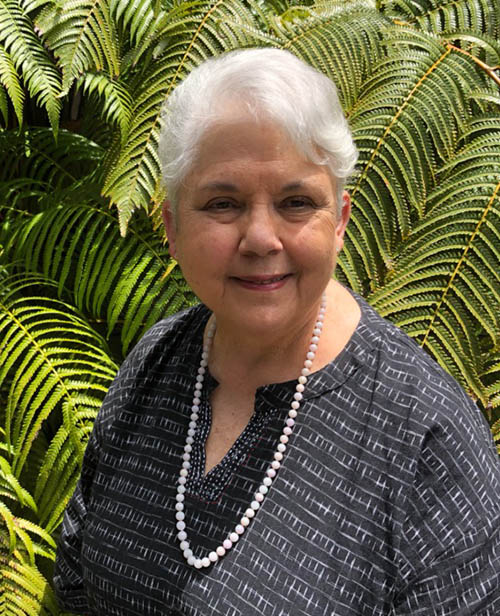 Judith-Ann Nakamaru
Trustee
Judi was born and raised in Bethlehem, Pennsylvania, graduating from Liberty High School. She attended Temple University School of Dental Hygiene in Philadelphia, Pennsylvania where she met her husband, Dr. Kent Nakamaru. They moved to Kealekekua, Hawaii in 1967 where she helped him set up the fourth dental practice in the community below the Kona Community Hospital. For a time she worked as the first private dental hygienist in West Hawaii.
Judi served on the Kona Community Chorus Board and then on the Kona Association for the Performing Arts board as a director and Vice President, on the Hawaii Preparatory Academy Ka Makani Boosters Board keeping track of the athlete's varsity letters for fifteen years. At one time, she held four International Game Fish Association world record marlin, ahi, and aku records.
She enjoys traveling, flower arranging, singing, reading, fishing, and spending time with her four children and grandchildren.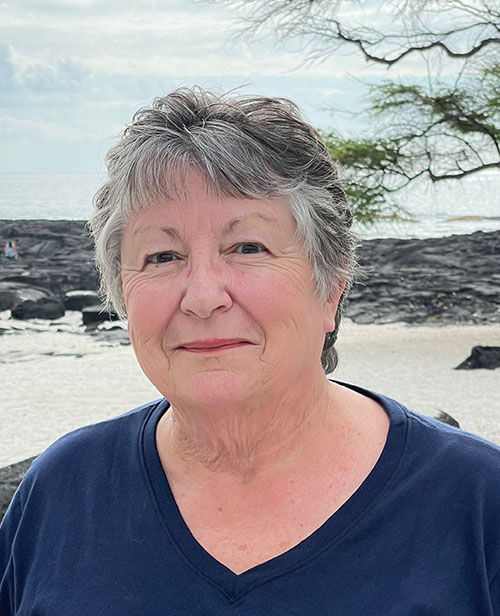 Dr. Karen Zulkowski
Trustee
Dr. Karen Zulkowski is a retired nursing professor and current coffee farmer. She is an internationally recognized wound care expert with extensive research experience. Karen has consulted with AHRQ, CMS, the New Jersey Hospital Association, and Mountain Pacific Quality Health. In addition, she has been on both national and international wound care boards and served as a grant reviewer for NIH. She was the editor and chief writer for an evidence-based guide to culturally appropriate based care in ostomy treatment. Since moving to Kona 7 years ago she has been on the Kona Coffee Farmers Association board of directors and provided wound care at homeless clinics on Oahu.
Karen raises coffee, cocoa, macadamia nuts and tangelos on her Captain Cook farm all under the careful supervision of her Samoyed dogs.